With the end of the three-year epidemic, our Xusheng Furniture has also begun to prepare to meet new challenges and opportunities.This year, we have also welcomed new and old partners to visit the company one after another, and we have also given our cooperative distributors more choices of commercial furniture and office furniture.All-round iterative research and development is only to better serve every one of our customers.
At the end of 2022, China opened the country blocked by the "New Crown Virus". Chinese businesses have gone abroad one after another to find business opportunities, and foreign buyers have also flocked to China, seizing the opportunity to start seeking new Chinese custom furniture manufacturing source manufacturers.Xusheng Furniture also ushered in the first friend to come to the company to negotiate after the epidemic ended in March this year. This is also the first time we have met in five years of cooperation.In the past, we used to communicate through voice and video. This time we visited our company on the spot.We also received our old friend in the brand new exhibition hall and took him to visit the exhibition hall of our office furniture, the office area of Xusheng employees, the furniture production workshop, and the export goods storage warehouse.He said that this visit once again refreshed our understanding in his heart, and while he was surprised, he also recognized our Xusheng Furniture even more.
Because in the three years of the epidemic, although we have been unable to communicate face-to-face with foreign customers, we are also constantly upgrading and iterating our own office furniture series.On the one hand, in order to better serve cooperative suppliers and wholesale custom engineering project customers, on the other hand, in order to adapt to the new trend of modern furniture.The factory has replaced more advanced equipment and instruments one after another, expanded the scale of our foreign trade team, and improved the office furniture series system.From the production model of furniture to the design concept, they are all being upgraded at the same time, and in the past three years, they have also launched their own research and development and updated about 20 new products.
Customers visited our new exhibition hall and expressed their special appreciation for our exhibition hall.I especially like the reception table and sofa in the reception room where we received him. He feels that the color matching and functional matching are very comfortable.In the reception room, we understand each other's development and changes in recent years.He sighed, "I should have come to your company a long time ago to have a look, otherwise you won't know about the office furniture. You can also customize other furniture." It can better meet the customized needs of their company.
Then he visited our exhibition hall and showed him our newly developed and designed desks, workstations, coffee tables, front desks, office partitions, gaming tables, office chairs and other products.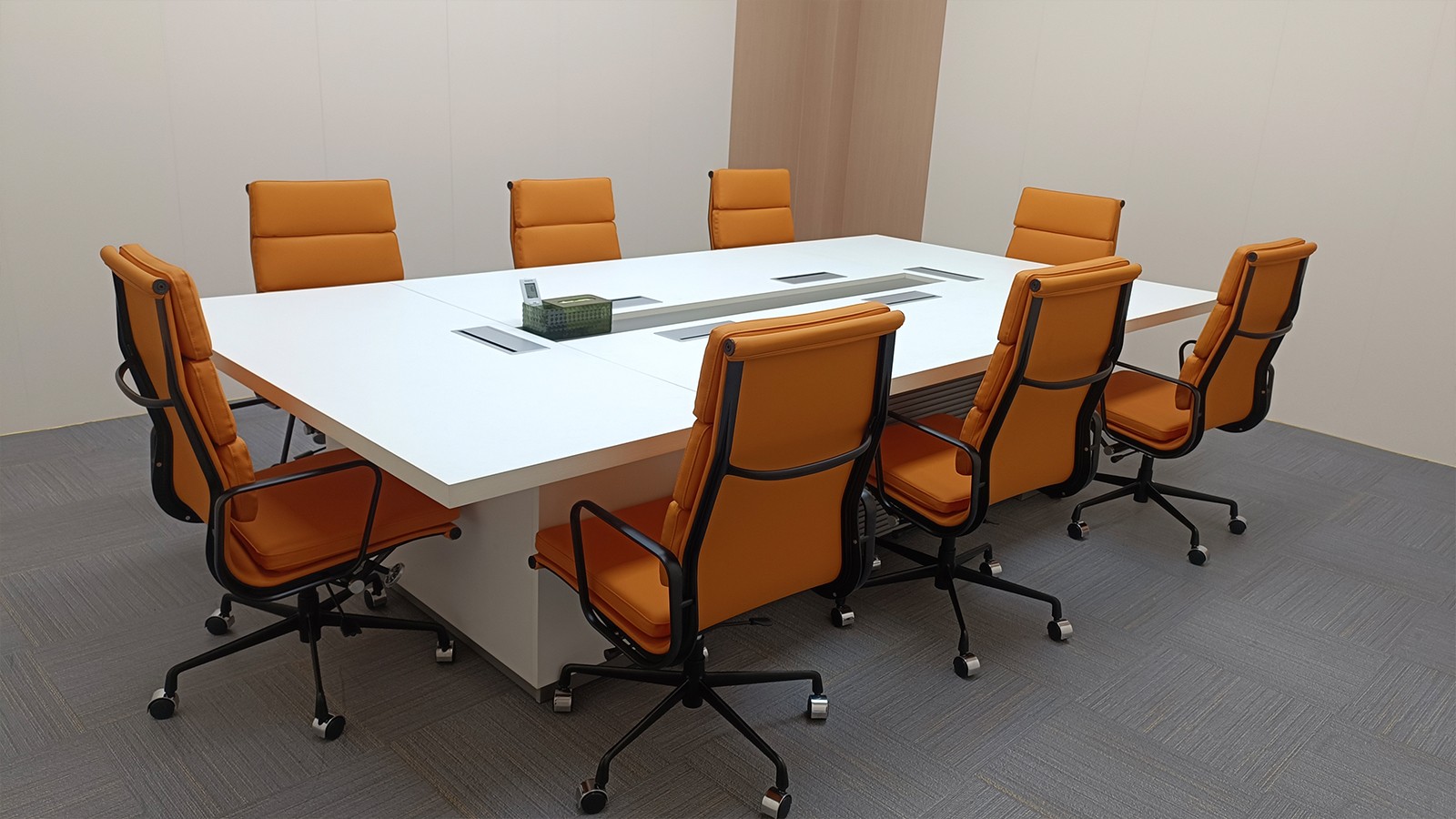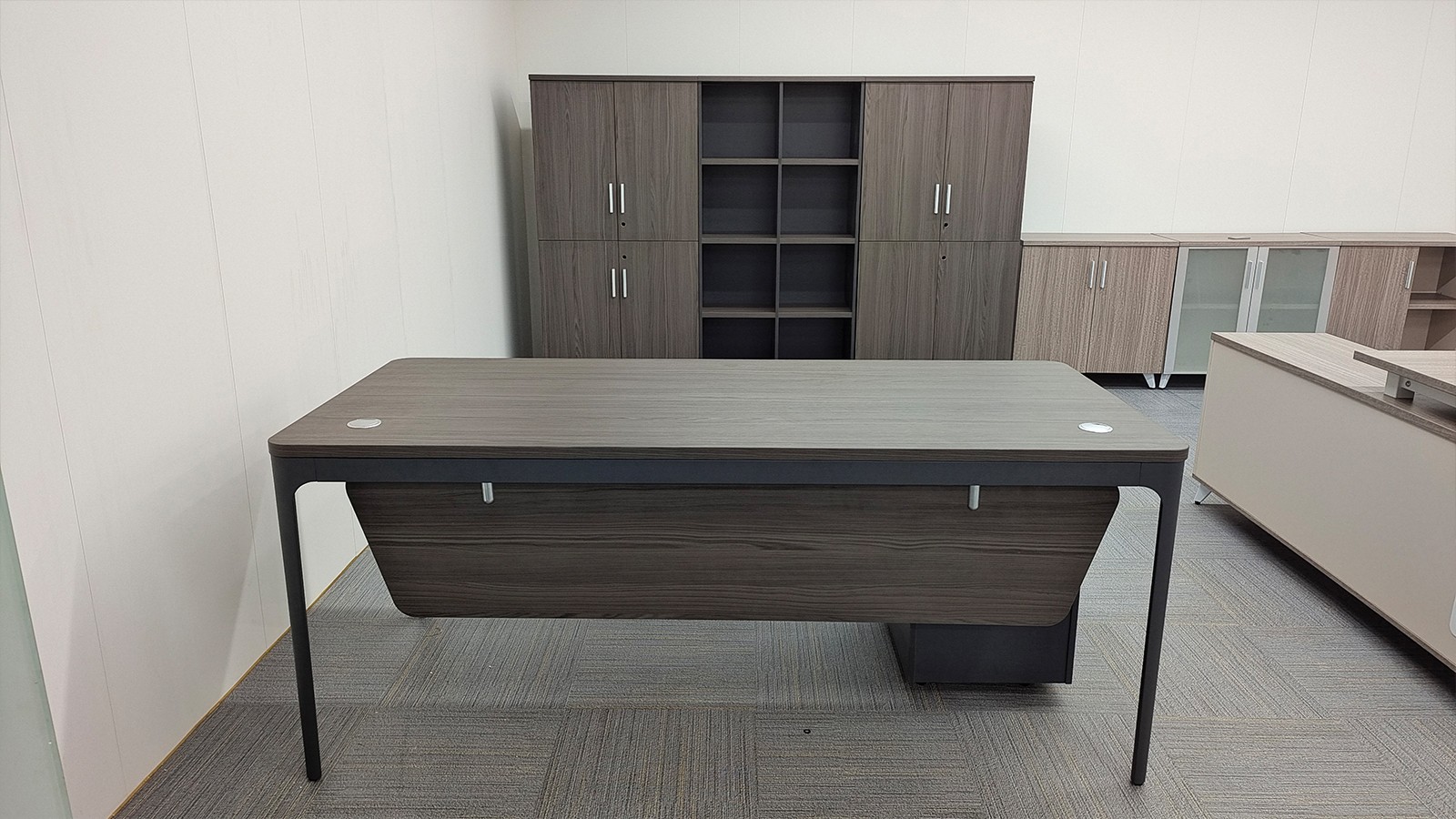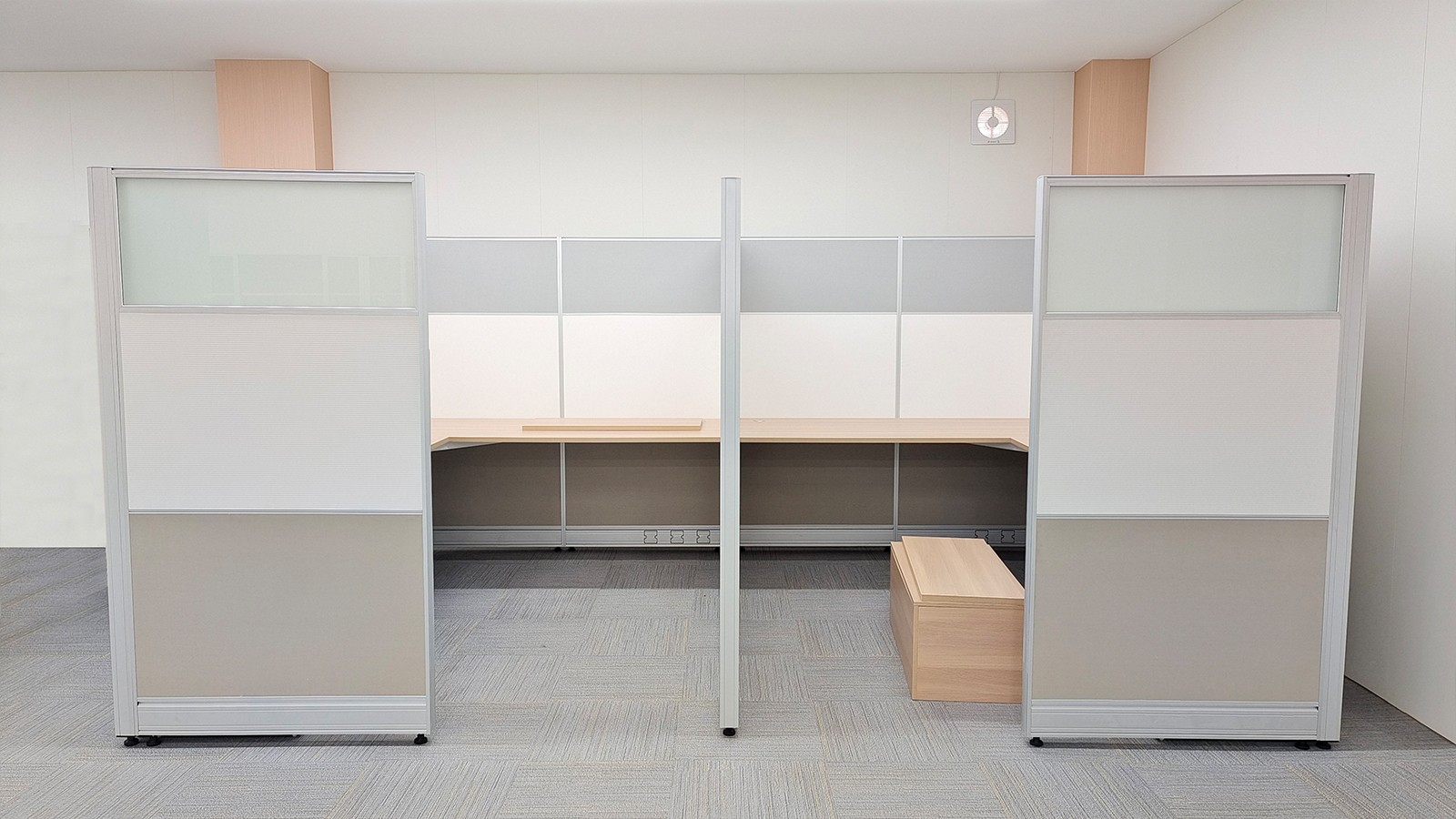 Also went to our factory workshop and took him on a tour to understand our entire export chain. This included the office furniture design - sampling - wholesale production process - packing - shipping - and after sales. In the process of visiting, the customer to understand more about us, but also directly fancy other customers custom product style and colour, he again exclaimed "18 years of the first cooperation we customized 5 containers, 19 years doubled the number of custom products, 20 to 22 years even if the impact of the epidemic I will still customize more than ten containers of products mainly because you custom Office furniture products of excellent quality and good service. After this visit I will give you more orders for cooperation in the future, by visiting Sunrise after giving me too many surprises, I like it very much." The field visit not only gave him the opportunity to know more about our company, but also may better understand our customers and facilitate us to serve him better.
Finally, we returned to the conference room. When he came to our conference room, he was surprised again and again that he liked our conference table.He said" "You can always bring me a lot of surprises." Customers have reported that although they have not had the opportunity to come to Guangzhou, China in recent years.But it is precisely with a partner like Xusheng Furniture that he can safely supply him with the best quality office furniture at any time.No matter what the design requirements are, Xusheng Furniture will try its best to do what it can do.It is precisely with this kind of service guarantee and brand guarantee that he is constantly expanding himself in the furniture market of his own country.Also through this on-the-ground understanding, our cooperation with each other has become stronger and more secure.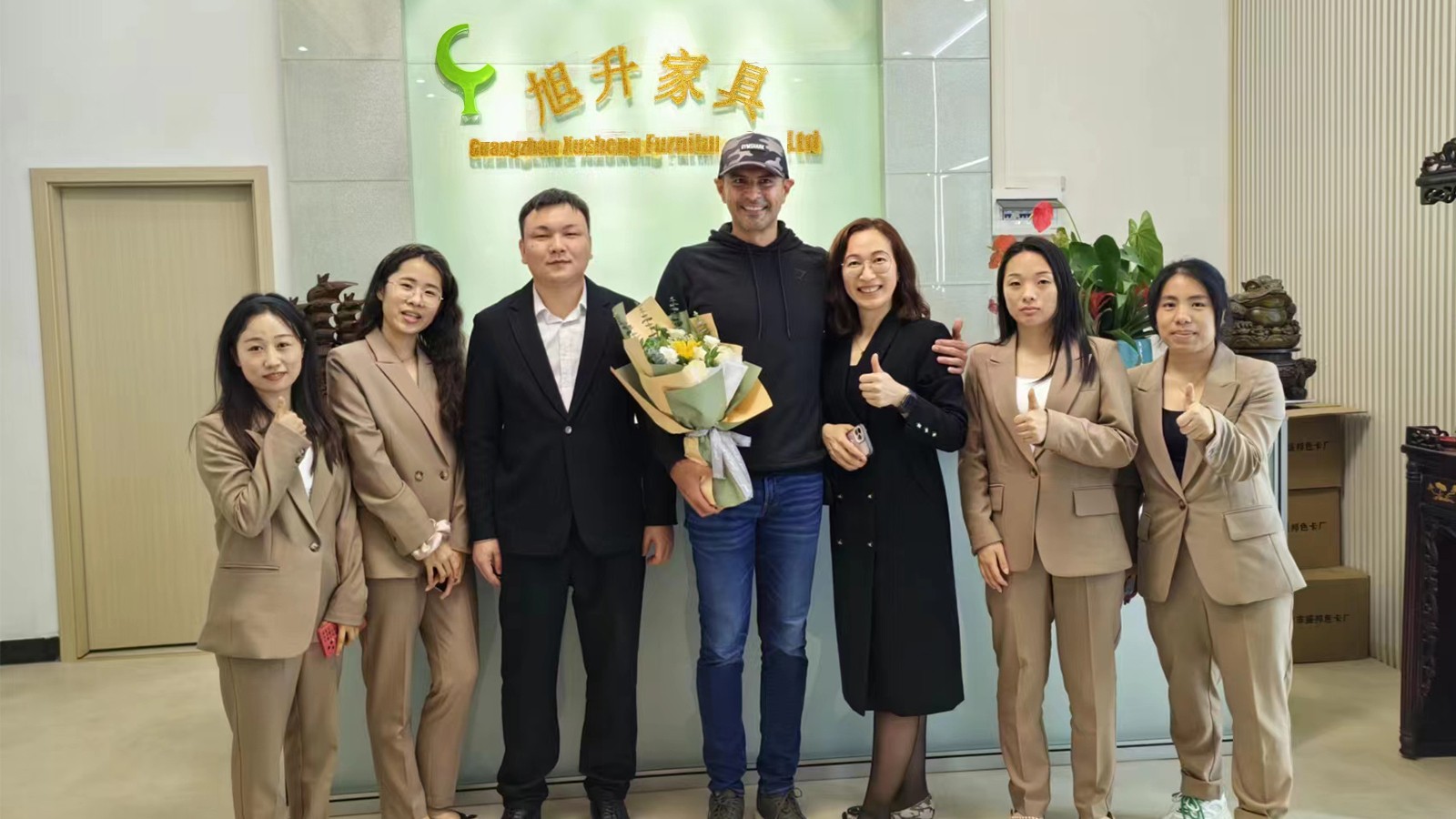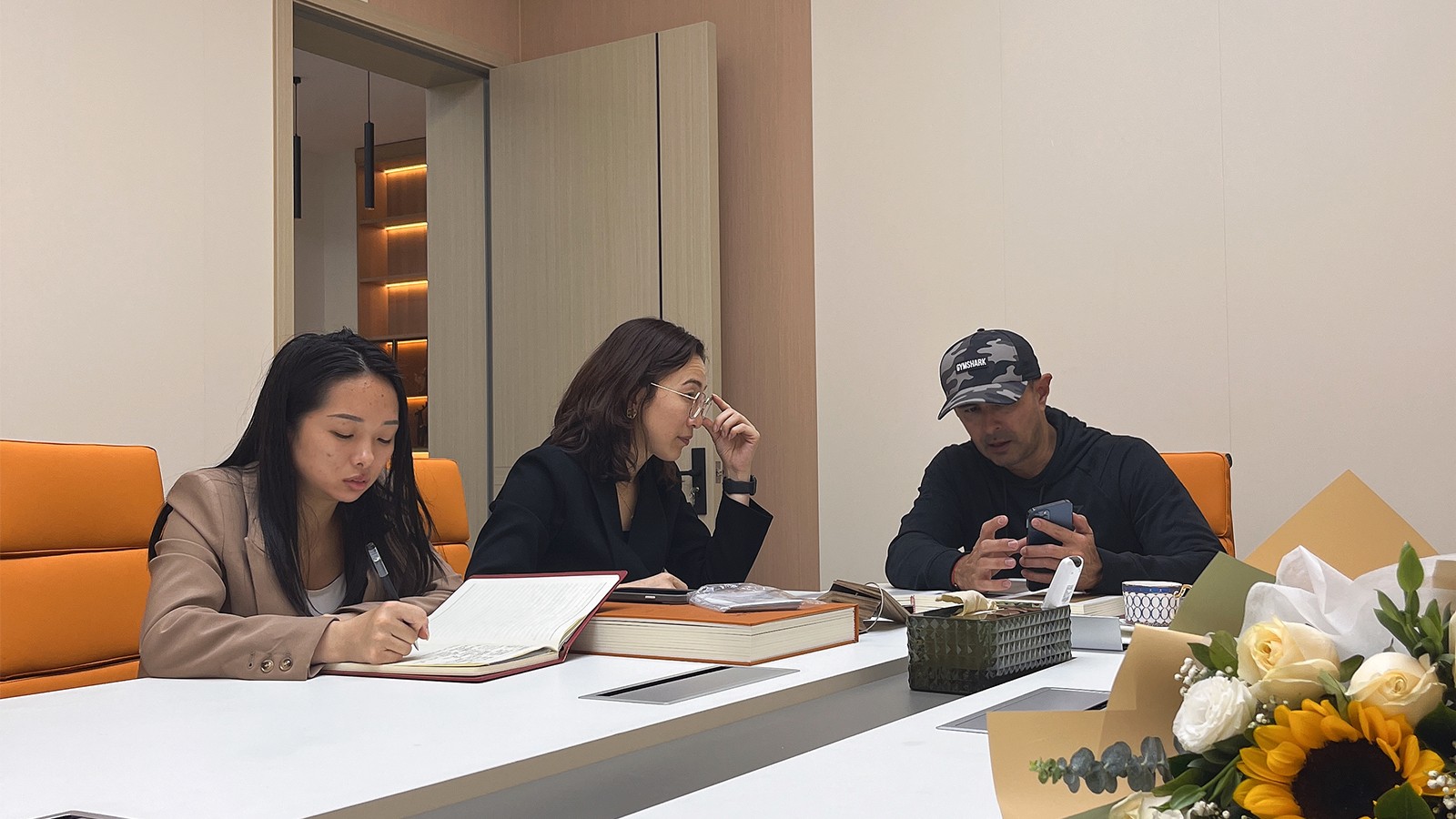 Excellent quality is our pursuit, and high-quality service is our attitude. Guangzhou Xusheng Furniture, China, is determined to be the best innovative furniture manufacturer, and sincerely hopes that all friends who cooperate with us will continue to grow bigger and stronger.We work together for a win-win situation and make common progress.Here we Xusheng Furniture also sincerely welcome suppliers who are interested in cooperating in custom wholesale furniture, and developers and friends who cooperate in engineering projects to come to our company for on-site visits.